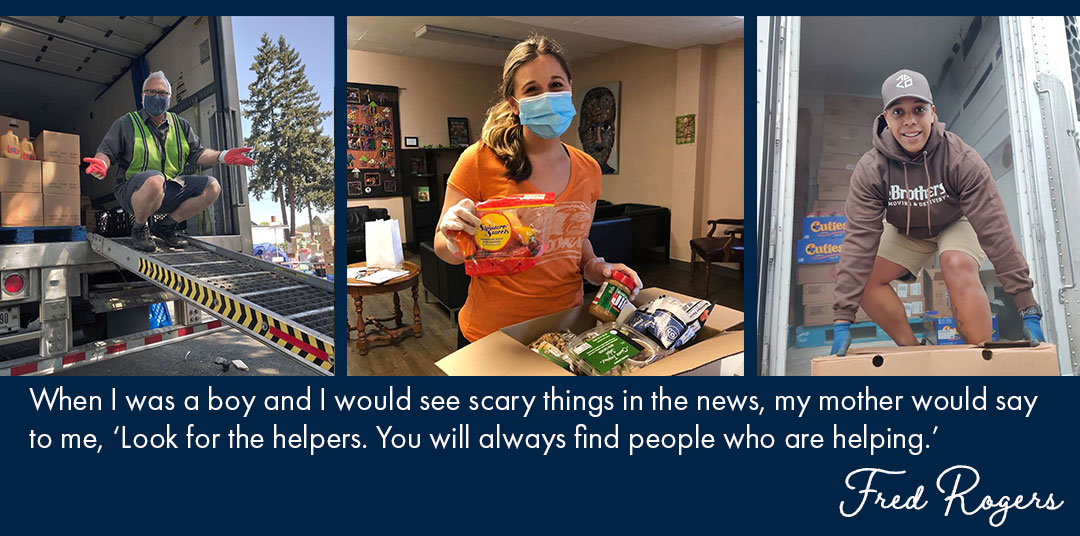 A Stewardship Campaign for Ecumenical Ministries of Oregon in the Midst of the Pandemic Crisis
As Mister Rogers said, "Look for the helpers." Amid the unfolding disaster of COVID-19, we are seeing countless acts of kindness and solidarity. It's this spirit of generosity that offers hope and will help guide us out of the crisis and into a better future.
During the month of June, we hosted "Look for the Helpers" virtual house parties that replaced our annual Benefit Dinner, sharing information about and raising funds for the help Ecumenical Ministries of Oregon (EMO) extends to our most vulnerable neighbors. At each hour-long virtual house party guests heard from EMO staff, volunteers and board members about how we are working to meet the growing needs of our community with compassion and courage. 
If you were unable to attend one of the virtual house parties, please consider making a donation to EMO's Stewardship Campaign. Donate now.
Learn more about EMO
Watch "Look for the Helpers" video about EMO and the many ways our "helpers" transform lives.
[wpch_thermometer id="7426" position="left"]