Due to COVID-19 protocols and restrictions, Walk-In volunteer are not permitted.  Please visit our sign-up page to learn about the many amazing volunteer opportunities at NEFP.
Volunteer Opportunities
EMO's Northeast Emergency Food Program provides nutritionally balanced food for families and individuals in emergency situations, and we depend on over 250 volunteers to do so.
Join the NEFP volunteer team! Make sure our food deliveries are in the right place or sort and bag produce to feed the masses. We also post special projects and current needs at the pantry. To learn more and sign up, please visit our Volunteer Sign-up page.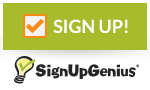 To learn more about volunteering, download the NEFP Volunteer Handbook.
Contact
NEFP location
Luther Memorial Lutheran Church, 4800 NE 72nd Ave., Portland, OR 97218 (accessible by Trimet bus lines 71 and 72)
hours 10:30 a.m. to 1:30 p.m., Thursday and Saturday
phone (503) 284-5470
email nefp@emoregon.org