2019 Collins Summit, "Listening at the Margins: Ancestral Wisdom, Spiritual Resistance, and Hope in Times of Trauma"
October 16, 2019 @ 12:00 pm

-

9:00 pm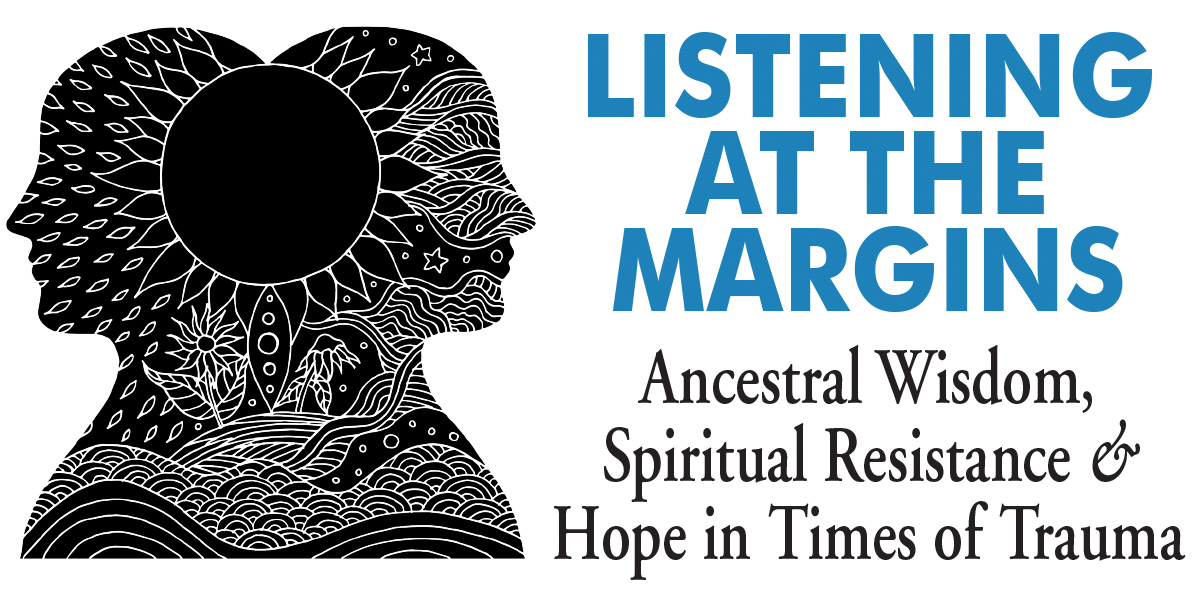 ABOUT THE SUMMIT
Explore a method of listening at the margins of the global community and in our own lives in order to build resilience and resistance for these times.
In a world of increasing fear and violence, how can we build networks of resistance rooted in our spiritual traditions? A third wave of liberation theology turns to the lived experience of people already facing global violence as a testimony of life in the face of death. These communities draw on emerging and ancient spiritualities that grow out of their contexts. They also share wisdom for our own spirituality.
The 2019 Collins Summit will be an opportunity to hear about and practice methods of listening that build strength for social justice work in our local communities.
REGISTRATION
Seminar, Dinner & Lecture: $60 general, $30 student with ID.
Evening Lecture only: $25 general, $15 student with ID.

GUEST SPEAKER
The speaker for the evening Collins Lecture will be Dr. Carlos Mendoza-Alvarez, a Dominican priest and internationally known liberation theologian. His theological investigation illuminates the ancestral wisdom, yearning for justice, and hope that emerges from the resistance and resilience of the victims and survivors of global violence. Mendoza-Alvarez's most recent work has examined what resurrection can mean in a context of thousands of disappeared and murdered in Mexico.
Presenters will include The Rev. Dr. Cassie Trentaz (Warner Pacific University), Juan Carlos La Puente (Intercultural and Interreligious Mission – ELCA Oregon Synod), and The Rev. Dr. Sara Rosenau (Waverly United Church of Christ). The faith leaders have been working to support leaders and institutions in how to root their efforts for justice and peace in a relational culture that fosters community dialogue and discernment in communion with the forces of Life coming from the margins as a source of compassion and collective resistance. They have been working with Dr. Mendoza-Alvarez in an intercultural initiative called Spiritual and Theological Mutual Accompaniment that started in 2016.

SCHEDULE
Seminar (download event program)
12 – 1 p.m. Registration | Check-in (Sanctuary)
1 – 2:15 p.m. Welcome | Plenary Session
2:30 – 4 p.m. Listening & Dialogue Session: Breakout sessions include stories from the margins and dialogue with faith and social justice leaders.
> Immigration Justice (with Interfaith Movement for Immigrant Justice)
> Environmental Justice (with EcoFaith Recovery)
> Justice for the Houseless (Leven community Housing Coalition)
> Transforming Institutions for Justice (with institutional leaders from the Oregon Synod ELCA and Oregon-Idaho Conference of the United Methodist Church)
4:15 – 5:15 p.m. Plenary Session
5:30 p.m. Dinner (Seminar/Lecture registrants only)
Collins Lecture (Sanctuary)
6 – 7 p.m. Registration | Check-in
7 – 9:15 p.m. Lecture | Dialogue | Q & A

PUBLIC TRANSPORTATION & PARKING
There is limited parking at First United Methodist Church. Public transportation is highly recommended. The church is located at the Goose Hollow Tri-Met stop and can be reached by the Red and Blue Max lines, and 6, 58 and 68 bus lines. Additionally bus lines 51 and 63 are only a few blocks away. Parking and public transit information is available at fumcpdx.org.

FOR MORE INFORMATION
Questions? Prefer to pay by check? Call Ecumenical Ministries of Oregon at (503) 221-1054.
For consideration to add a faith-based or community event on the EMO Calendar, please fill out our Event Submission Form.