Dining Out For Life
September 14, 2020

-

September 21, 2020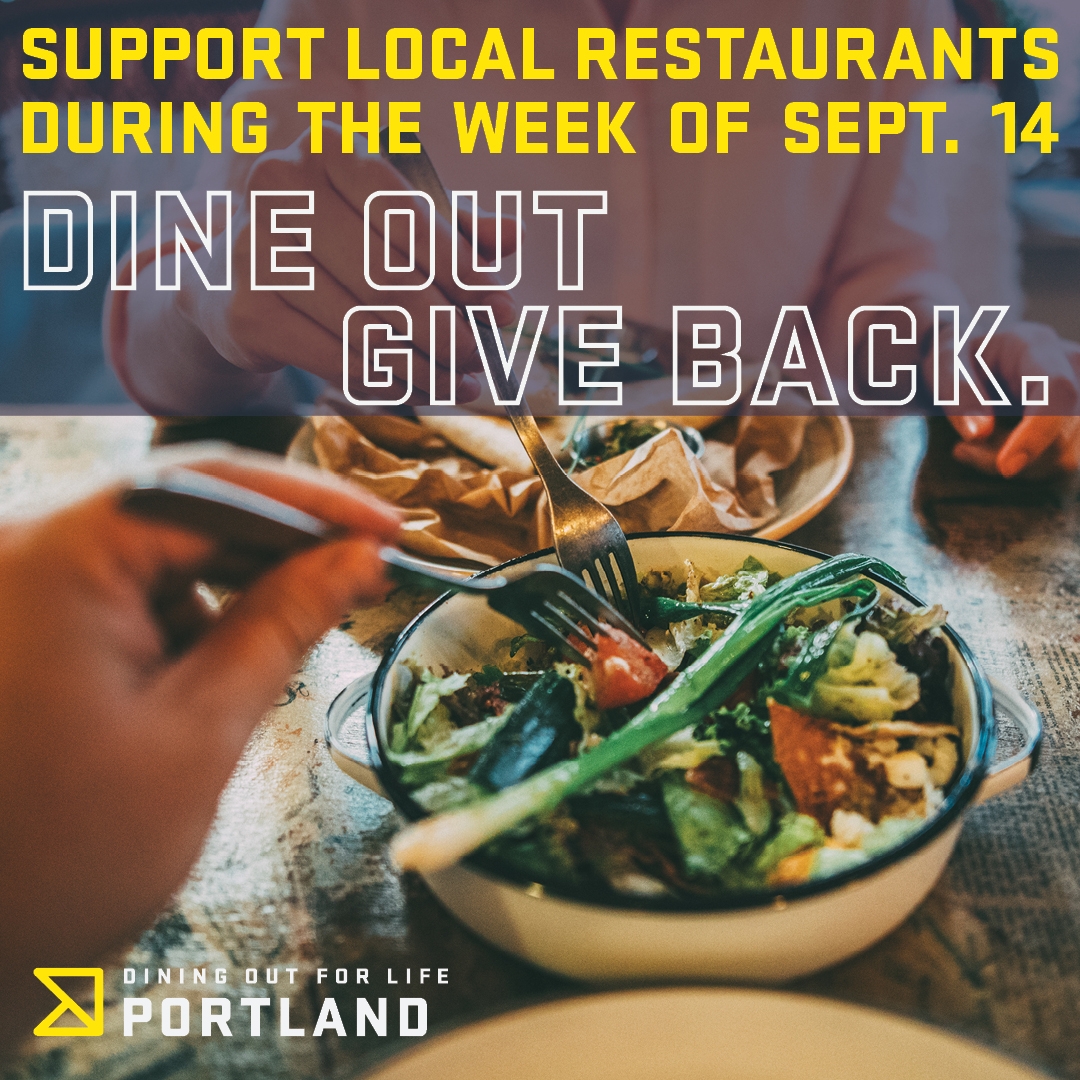 Dine out (or take out) and support our partner restaurants!
Dining Out For Life comes to Portland every April. This year's event did not happen as planned due to the pandemic. Instead, we are holding a different event during the week of September 14, focused on supporting our restaurants. We want to support them all the time, but especially during this week, as we highlight our generous restaurants who are struggling right now. We hope Dining Out For Life will be back in regular form next year, but for now let's show our restaurants our love!
We are not asking our partner restaurants to contribute to Dining Out For Life Portland this year. This event is strictly to support them. However, if you feel moved and are able, we will accept donations to Dining Out For Life Portland with the proceeds going directly to EMO's HIV Day Center and OHSU's Partnership Project. Our services have continued during COVID, as have the needs of our clients. Please use the donation form below.
Thank you to our Dining Out For Life Sponsors: National sponsors Suburu and Ponaman Healthcare Consulting; local sponsors Grapevine Outdoor, Lamar Advertising, N2 Publishing, The Oregonian, Portland Monthly, and Schoenfeld & Schoenfeld P.C.
A special thank you to our Honorary Chair Rose City Pride Bands.
And thank you to our partner restaurants: 3 Doors Down, Bar Carlo, Bridges Cafe and Catering, Extracto Roastery & Coffeehouse, Ford Food & Drink (now closed), Hale Pele, McMenamins (17 locations), Peter's Bar & Grill, The Pie Spot, Portofino, Red Sauce, Redwood, and Rose and Thistle.
We also ask that you support all Black Owned Restaurants as you are able by dining in or taking out. View list.
For consideration to add a faith-based or community event on the EMO Calendar, please fill out our Event Submission Form.