The recent crisis in Afghanistan has highlighted the urgent need for refugee resettlement work. To learn more about how you can help, visit our Refugee Rapid Response page.

The SOAR office is currently closed in an effort to prevent the spread of COVID-19. We are still available to assist you remotely and help you connect to services. Please call (503) 284-3002 and leave a voicemail with your name and phone number, and someone will return your call as soon as possible. You can also send an email to soar@emoregon.org.

If you are a current client, please call (503) 660-9354 to speak with a case manager.

*For Cuban Entrants and Asylees, please submit the following information to vvila@emoregon.org, and we will let you know if you are eligible for our services: Copy of Immigration Documents, Name, Phone number, Oregon address, and Date of arrival.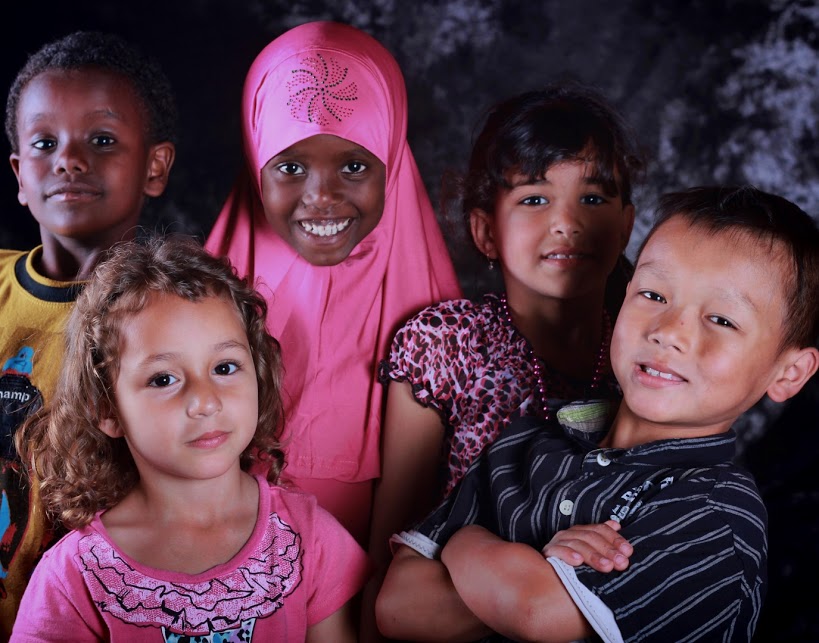 Since the 1970s, the generosity of congregations, community groups and individuals has enabled Ecumenical Ministries of Oregon's Sponsors to Assist Refugees (SOAR) to welcome and assist our new neighbors as they arrive in the Portland metro area.
Who are these neighbors? They are families from Africa, Southeast Asia, the former Soviet Union, Cuba/Haiti, Latin America and the Middle East. Many come here fleeing persecution and countries torn by war. Often they arrive with no more than the clothes they are wearing.
Sponsors Organized to Assist Refugees, an affiliate of Church World Service, resettles hundreds of refugees a year. We link sponsors—congregations, friends or community organizations—with refugees before they arrive in the United States, and help sponsors welcome and assist the refugees in their adjustment to a new life in the Portland metro area. Refugees are welcomed, given temporary homes with household items and food, and offered assistance as they learn a new language, develop job skills and search for employment.
A refugee is any person who cannot return to his or her home country out of fear he or she will be persecuted because of race, religion, political opinion or national origin.
---
SOAR provides
• Comprehensive and compassionate resettlement services
• Case management
• Refugee children school enrollment
• Mental health prevention and promotion services
• Cultural orientation
• Volunteer recruitment to help refugees build new lives in our community
• Sponsorship development and training
---
G
et involved
You, your congregation, friends or community organization can help resettle an individual or family. Sponsors create a hospitable environment for refugees and provide for material needs upon their arrival to the United States. Sponsors also help refugees find affordable housing, greet refugees at the airport, help with transportation, be a friend in time of need and assist with other tasks necessary to a new life.
Donate
> Contribute money to help meet emergency financial needs.
> SOAR welcomes donations of household items, including:
• New linens: towels, wash cloths, sheets, warm blankets, pillows
• Household items: lamps, dishes, pots, pans, silverware (new or gently used)
• New clothing items
• Toiletries: soap, toothpaste, deodorant, etc.
• Disposable diapers
Refugee Care Collective Restart Kits
Most refugees arrive to the United States with next to nothing, but your congregation or faith community can help them rebuild their lives by putting together Refugee Care Collective Restart Kits.
How to build a Restart Kit:
View the Restart Kit List and choose the one you want to build.
Gather new items and place them in a plastic tub or box that can close. Please do not tape the container.
Consider including a handwritten and unsealed welcome note with your kit, after reviewing our Welcome Note Tips.
Label the top of the container with the restart kit name.
Drop the kit off.
Restart Kits include (estimated costs in parenthesis): Personal Care ($30), Welcome ($60), Kitchen ($105-$125), Baby ($35), Bedding ($70), Bathroom ($65) and Cleaning ($50).
Please contact the EMO office (503-221-1054, emo@emoregon.org) for more information about donating a Refugee Care Collective Restart Kit. Visit RefugeeCareCollective.org for upcoming Collection Day dates and to learn more about the project. Thanks for helping us welcome refugees to Portland!

All donations are tax deductible and greatly appreciated.
Volunteer O

pportunities
> Drivers Needed: Transport clients to appointments.
Help new families who have just arrived in the United States! We need volunteers to pick up clients from their homes and drive them to appointments at other agencies during business hours (Monday through Friday, 8 a.m. to 5 p.m.) on an as-needed basis. We contact you in advance with appointment details. Appointments generally last a few hours and drivers usually contribute once or twice per month (about 2 to 6 hours). No previous experience working with immigrants and refugees is necessary, but please possess patience, flexibility and a sense of humor. Due to budget constraints, we are not able to reimburse volunteers for their mileage at this time.
Other Volunteer Opportunities:
> Sponsor refugees.
> Acquaint refugees to American culture.
> Tutor English.
> Pick up refugees from the airport.
> Accompany clients to appointments, either on public transit or with private vehicle (see details above).
> Donations Coordination: Solicit and pick up donations.
If you are interested in volunteering with SOAR, or would like more information, please fill out a Volunteer Request Form. You may also contact the EMO office at (503) 221-1054 or emo@emoregon.org.
Contact
SOAR location
7931 NE Halsey St., Ste. 314, Portland, OR 97213
phone (503) 284-3002
email soar@emoregon.org
Vesna Vila, Program Director