Hearing the Cries for Justice is a regional summit to equip people of faith and goodwill to support their neighbors impacted by the legal system. This one-and-a-half day event brings together experts in the field—including those with lived experience, alongside professionals and faith leaders—to share opportunities for people of faith to help change hearts, minds and society itself. Over a series of summits held in different corners of the state, we will connect people locally to build up the movement for justice.
If you and your community would like to host a gathering of Hearing the Cries for Justice, we want to speak with you!  We can bring this event to your region: just let us know you'd like to host us!  Contact us at cosa@emoregon.org or call (503) 221-1054.
Download Resources:
Criminal Justice Education Resources 2020
Criminal Justice Sabbath Guide 2020
Second Chances Sabbath 2020
Learn more about EMO's Criminal Justice Ministries.
Interested in hosting? Contact us today!
Why Hear the Cries for Justice
Religious communities and people of faith have a special role to play in transforming the institutions that make up our criminal justice system -- and in transforming the lives of their neighbors who are impacted by that system. Alongside professionals in treatment and law and corrections, alongside people who are incarcerated, alongside survivors of violence and crime, alongside family members of those behind bars, people of faith have a role to play.
Our motivation is rooted in the values of restorative justice, which recognizes that the community has a role to play, as well as victims and offenders, when harm has occurred. Community has a role to play in preventing harm and in transforming systems to reduce oppression and violence. The community (the public) has a role to play in public safety; public safety is incomplete when it is left to paid professionals to manage and mitigate harm. We all have a responsibility to help reduce oppression, crime and violence.
As taxpayers, voters, neighbors and members of society, we are already playing a role in the justice system. Whether we recognize that fact or ignore it, we are part of that system, and unless we are actively working to change that system for the better, then we are keeping that system in place. Restorative justice values, which complement our faith values, call on us to become informed, thoughtful and active participants in our communities -- including being active in calling to change broken systems and encourage healing instead of furthering harm.
Religious people have a special role to play as community members, because we are inspired and distinguished by our acknowledgement of the spiritual dimension to our lives. The brokenness within our criminal justice system is, at its heart, a spiritual brokenness. Our justice system enacts our society's values, even though most of us would not want to claim that these are our values. Two of the most poignant: in positing that violence and control are appropriate responses to "solve" violence, and in creating a society shaped by stark racial disparities. This speaks to a deep spiritual brokenness, not only in our legal/justice system, but in our society at large. It is incumbent on religious people to become aware of and active in our legal system, and to help lead a society-wide transformation toward true justice and toward values we want to uphold.
Hearing the Cries for Justice in Eugene 2019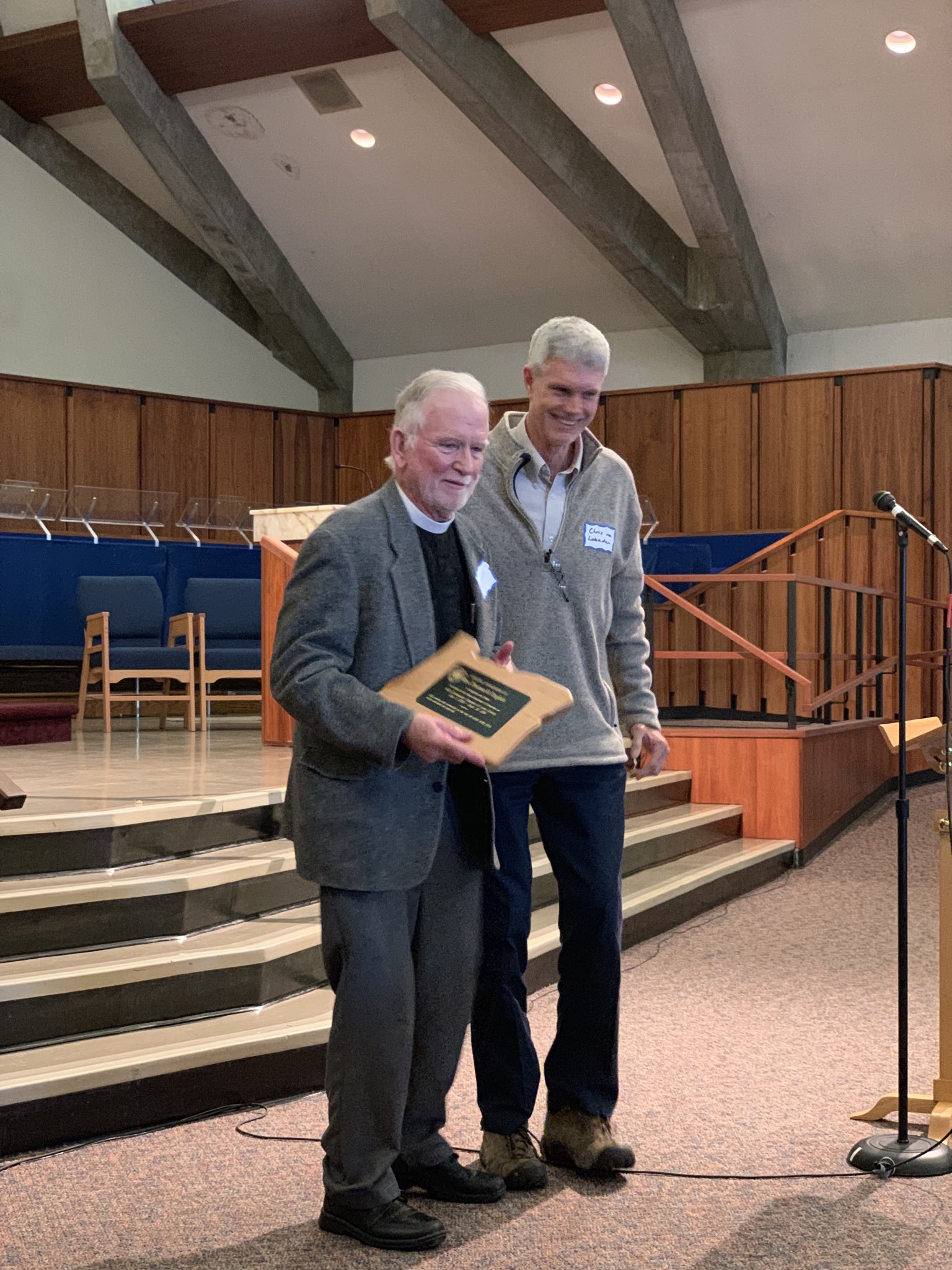 On March 22-23, 2019, over 60 people gathered at First United Methodist Church of Eugene to learn, plan action, and hear the cries for justice. This was the first regional gathering in a series we hope to hold around the state, engaging local communities in ways they can make a positive change for their neighbors.
On Friday evening there was a screening of the documentary film "Thirteenth" by Ava duVernay, followed by meaningful exchange and discussion facilitated by The Rev. J.W. Matt Hennessee, lead pastor at the historic Vancouver Avenue Baptist Church in Portland.
Saturday was full of stories and planning action for change. We were honored to be joined by wonderful partner organizations leading our workshops, including Partnership for Safety & Justice and Sponsors Inc.  Participants engaged in great conversation about actions they plan to take with their congregations, supporting people through reentry from prison, and advocating change through legislative action.
We were honored to get to recognize The Rev. Tom English for his nearly two decades of service to persons in the Lane County jail with an award from Chaplain Chris van Lobedan.
SPONSORS AND ORGANIZERS: Ecumenical Ministries of Oregon; Episcopal Diocese of Oregon; Episcopal Bishop of Oregon Foundation; First United Methodist Church of Eugene.
Hearing the Cries for Justice in Portland 2018
On January 30, 2018, EMO was honored to host the inaugural convocation dedicated to engaging Oregon's faith communities for criminal justice reform and service. Held at Trinity Episcopal Cathedral in Portland, and cosponsored by the Episcopal Bishop of Oregon Foundation, Episcopal Diocese of Oregon, and Episcopal Diocese of Eastern Oregon, this convocation brought together diverse voices from across the state (and beyond) to start crafting a vision of how religious communities can help move Oregon to be a more just home for all. Called Hearing the Cries for Justice, this convocation is the first in what we hope will be an annual event.
Participants were invited to take follow up action and to bring what they learned home to their communities. Download this list of ideas for ways you can take actions to Heal the Justice System, Heal Our Communities, Heal Ourselves, and Become Healers.
Whether or not you were able to attend this convocation, you are invited to take action, to host a Criminal Justice Sabbath this year with your congregation (learn more about Criminal Justice Sabbath), to keep learning more about criminal justice issues, and to donate to support this work.  
Contact
location 245 S Bancroft St., Suite B, Portland, OR 97239
phone (503) 221-1054, (971) 279-9724
email cosa@emoregon.org