Dining Out For Life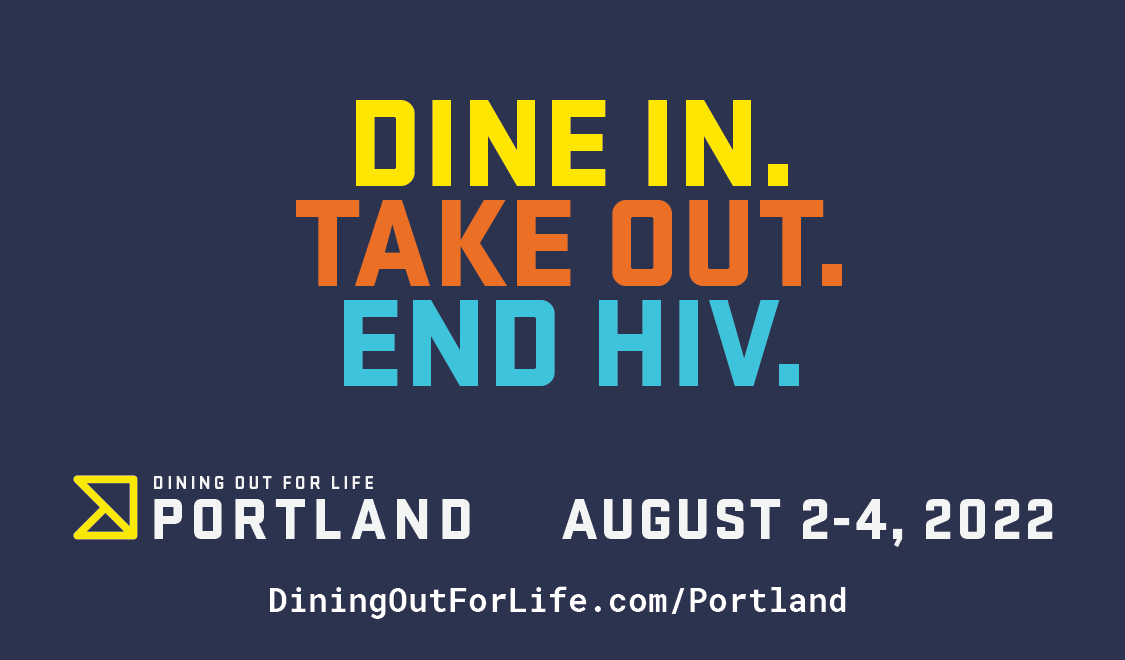 DINE IN. TAKE OUT.  END HIV.
Dining Out For Life is an annual dining fundraising event raising money for community-based organizations serving people living with or impacted by HIV. Dine in or take out at participating restaurants in the Portland metro area during Aug. 2-4, and they will donate to EMO's HIV Day Center and OHSU's Partnership Project.
View participating restaurants.
Ways to participate:
Complete a donation envelope at participating restaurants during Aug. 2-4 and leave with the server or ambassador.
Or you may GIVE NOW (or fill out form below).
Thank you to our Dining Out For Life Sponsors: Suburu, Lamar Advertising, Pacific Outdoor Advertising, KGW, The Oregonian, Pamplin Media Group, DDI Benefits, and Schoenfeld & Schoenfeld P.C.
For consideration to add a faith-based or community event on the EMO Calendar, please fill out our Event Submission Form.