End Gun Violence Sabbath: Nov. 15-17, 2019
November 15

-

November 17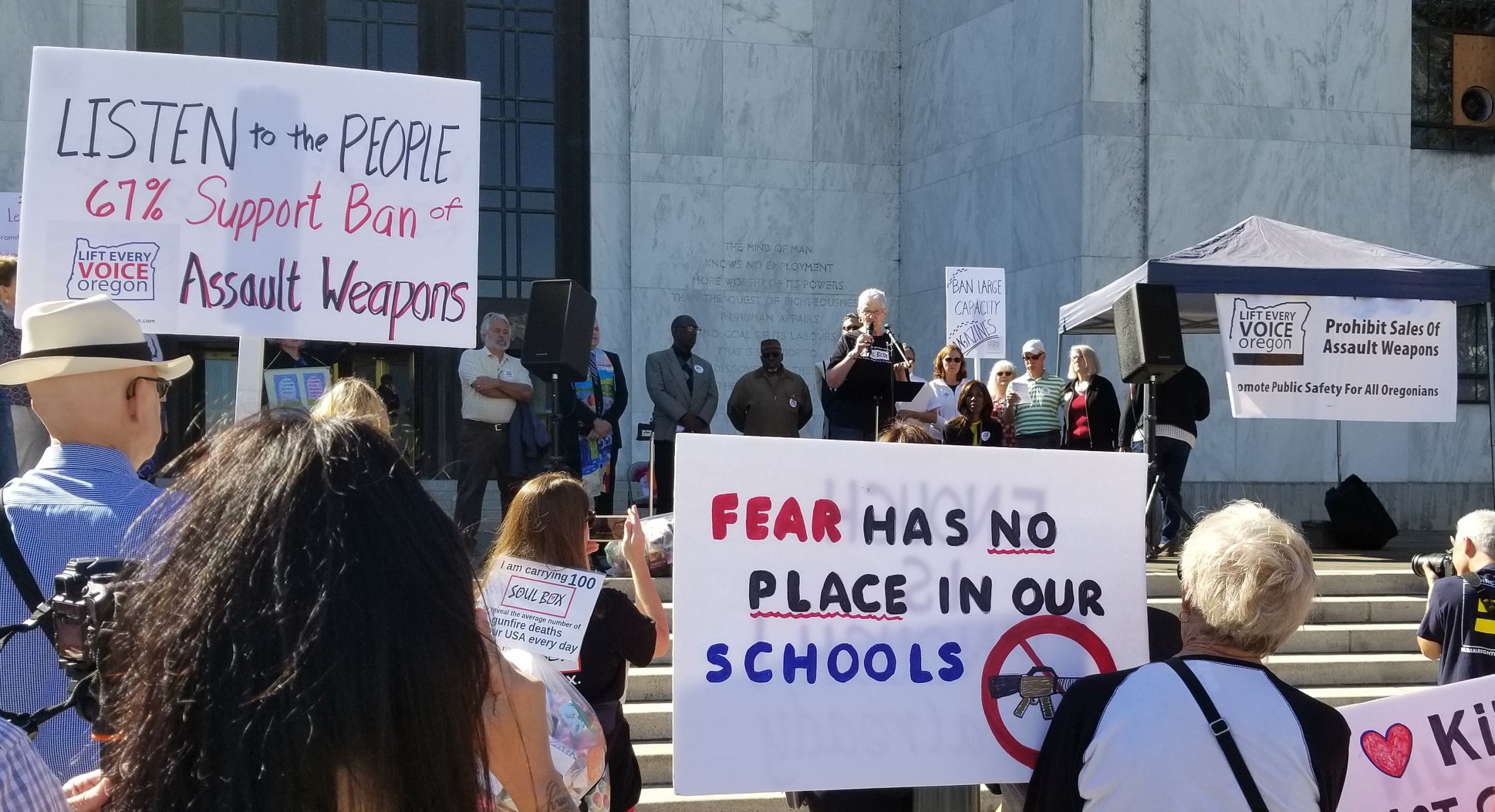 EMO and Lift Every Voice Oregon (LEVO) invite faith communities from all backgrounds and all parts of our state to join us on a single weekend, lifting our voices for a peaceful world free from gun violence.
On the weekend of Nov. 15 to 17 (whichever day fits your faith community's worship schedule), people from diverse religious backgrounds will unite in remembering gun violence as part of their regular worship—through a prayer, note in the bulletin, sermon, guest speaker or educational program. Join us in lifting a collective voice for peace and an end to the gun violence that leaves our communities grieving.
There are many ways you can participate. Get creative! We will email you a resource packet with sermon reflections, prayers, hymns and educational sources when you register.
Sign on the End Gun Violence Sabbath: Add your contact/congregation information so we know how many Oregonians are taking part. We will send you the End Gun Violence Sabbath resource guide once you register. Contact us with any questions at cosa@emoregon.org.
EMO's partner in this work is Lift Every Voice Oregon, a coalition of faith-based communities—Christian, Jewish, Muslim, Buddhist and other people of good will—promoting policies prohibiting the sale of assault weapons and large-capacity magazines. This grassroots organization, run primarily by volunteers, is advocating for safer schools, houses of worship and communities.