The angel then showed me the river of life-giving water, clear as crystal, which issued from the throne of God and of the Lamb and flowed down the middle of the streets. On either side of the river grew the trees of life which produce fruit 12 times a year once each month; their leaves serve as medicine to heal the nations.                Revelation 22:1-2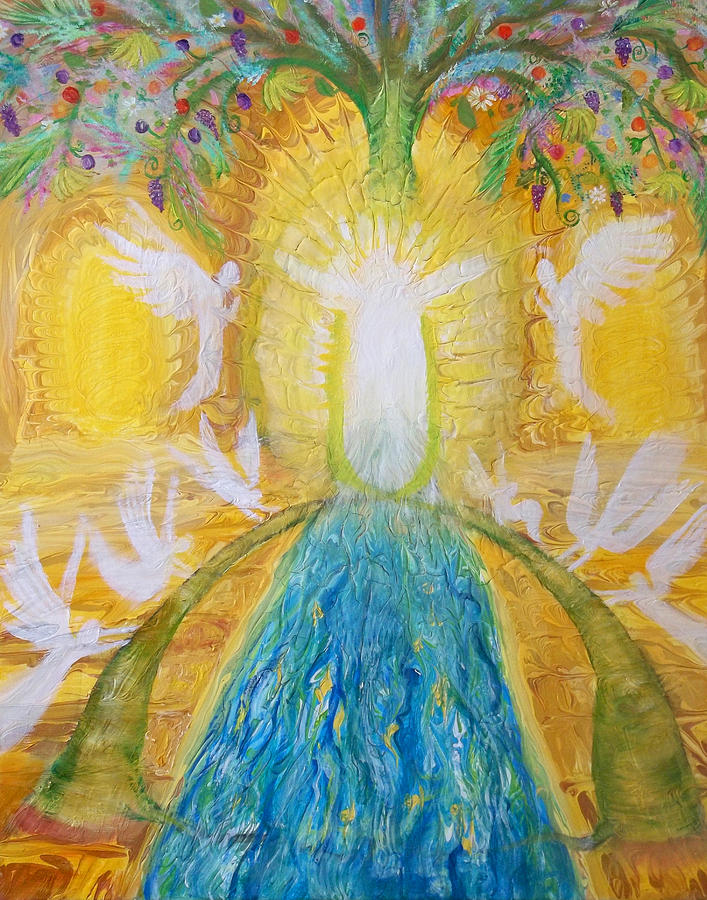 Throughout many of the source documents for the world's religions, all that nurtures creation is honored, especially water—the living waters, the cleansing waters, the baptismal waters. Even the last chapter of the New Testament offers the image of flowing, life-sustaining water for the trees of life whose leaves will ultimately heal.
This month, many of us will wash off the dust of wandering in the wilderness. Others will be fasting or seated at different tables—the Iftar meal throughout Ramadan; the last supper and the Eucharist of Easter; the seder during Passover. Through precious ritual and remembrance, these soul-nourishing events are coinciding this year during Earth Month, which takes place every April.
For the last 40 to 100 days, participants have been following Lenten wisdom about God's creation from Rev. Janet Parker, Rev. Solveig Nilsen-Goodin, Dr. Randy Woodley, Rev. Dr. Mark Brocker and many others, introduced to us through EMO's Creation Justice "Green Circles" program, coordinated by Cherice Bock.
Our questions now: How do we commit to inspired ways to move Earth and all its inhabitants with an urgency toward shalom? When do we take up the ecological cross, as Rev. Dr. Brocker implores, and sacrifice the more destructive aspects of our indulgent consumerist way of life, behaviors and choices contributing to the climate crisis? How do we ensure climate resiliency as a personal ethos and practice? How best to support the people and organizations furthering the mission and critical policy changes?
How do we learn from one another and accomplish this all together to stem the destruction and heal our Earth? All of this to ensure its life-giving water, clear as crystal, continues to flow?
Blessings,

The Rev. Andrea R. Cano (she, her, ella)
Interim President