2022 OIPL Advocacy Team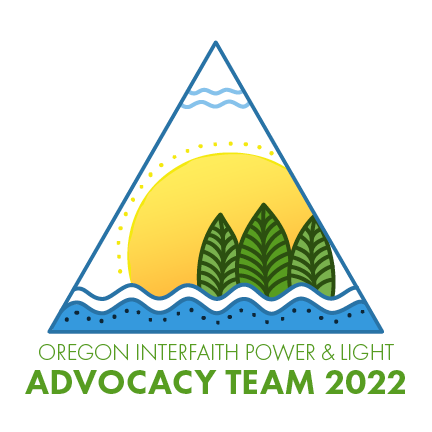 Join us for our second annual Oregon Interfaith Power & Light (OIPL) Advocacy Team! The 2022 Oregon Short Legislative Session runs from Feb. 1 to March 7. We are already setting up meetings with legislators. Sign up now if you want to be involved, and we will contact you when legislator meetings have been scheduled.
Oregon Interfaith Power & Light is currently playing a leading role in advocacy for the Divest Oregon campaign, with a goal of moving Oregon's investments out of fossil fuels and into more sustainable, just and economically viable investments. We are also supporting the work of environmental justice partners on emerging bills for more energy efficient buildings, farmworker rights, safety in extreme weather events, and more equitable and livable policies relating to home heating and cooling.
Though this short session will be brief, there is much to do! Your voice is important as we speak up for equitable and sustainable policies to care for our common home!
For consideration to add a faith-based or community event on the EMO Calendar, please fill out our Event Submission Form.