Green Circles
December 14, 2021

-

June 21, 2022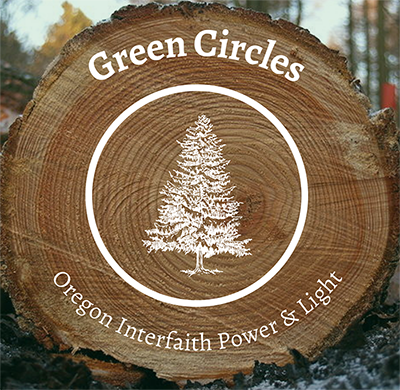 Join us for EMO's Interfaith Power & Light Green Circles. This monthly statewide gathering brings together people of faith from across Oregon to learn about issues of climate change, faith, and justice, and to root ourselves spiritually as we build relationships and take action together. This year's Green Circles run through June 2022.
Our January–April gatherings (through Earth Day) will focus on reading Becoming Rooted: 100 Days of Reconnecting with Sacred Earth by Dr. Randy Woodley. Gather a group from your faith community or friend group to read this book together and attend our monthly gatherings. Discussions with the author will occur at our January, February and April gatherings.
Green Circle dates: third Tuesdays of each month through June 2022 (second Tuesday of December), 6:30–8:00 p.m., via Zoom.

For consideration to add a faith-based or community event on the EMO Calendar, please fill out our Event Submission Form.